As of today, March 8, our last day of   pre-school is on Tuesday, June 18th. We will be open 8-5 pm that day. 
Our 2019-2020 school year begins the  Tuesday after Labor Day and stays open until mid-June (based on snow days)
We follow the Cumberland / North Yarmouth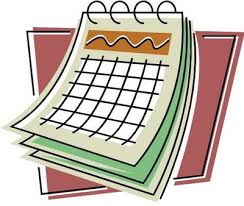 School Calendar  (MSAD # 51) and a copy of that calendar will be given out at the visiting day meeting.